Remote Clip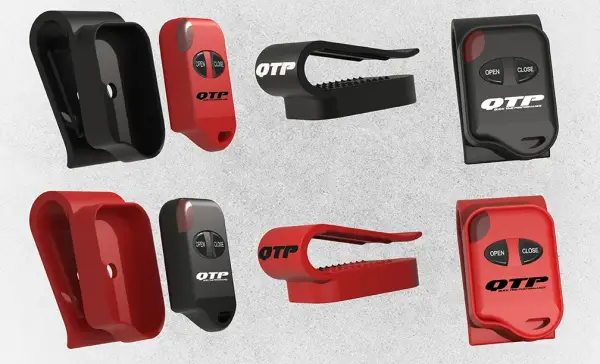 WIRELESS REMOTE CONTROLLER SUN VISOR CLIP
The Quick Time Performance Sun Visor Clip is the ultimate accessory for managing your wireless remote control in your car. Say goodbye to the frustration of losing or misplacing your remote, and enjoy the convenience of having it right at your fingertips. With easy installation the sun visor clip is a must-have addition to enhance your driving experience.
The sun visor clip is designed specifically for Quick Time Performance Wireless Remotes, ensuring a perfect fit and secure hold.

No more searching through cluttered compartments or digging through bags to find your remote.

By attaching the clip to your sun visor, you can keep your wireless remote within arm's reach, ensuring quick and easy access whenever you want to adjust your car's sound.